Sale of cabins Whole Body Cryotherapy
CryoZen is an Exclusiv Distribution for Benelux of Cryo cabins KRION. These individual devices allow the cold treatment of many diseases, physical or mental. sports, medical centers and centers or Wellness of Belgium, the Netherlands or Luxembourg can turn with confidence to our cryotherapy center in Brussels.
The principle of Whole Body Cryotherapy.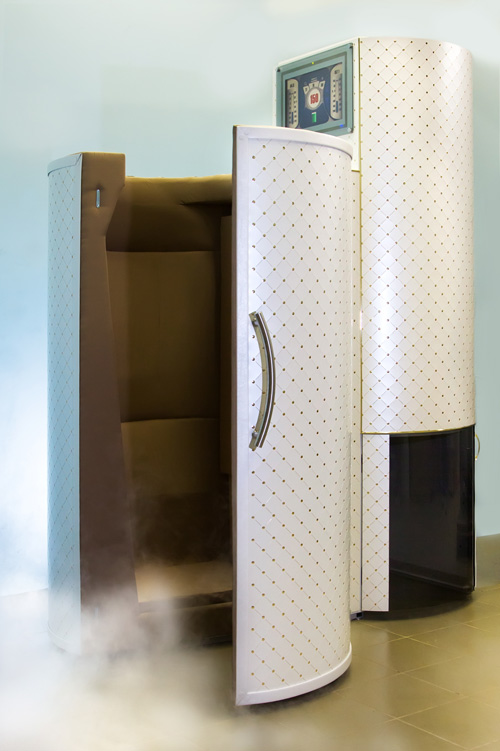 The EEC is an exclusiv technique by extreme cold designed and developed by researchers at the University of Cold and Biotechnology in St. Petersburg. This technology allows to reach of the surface of human body an extreme temperature of - 140 ° C - 180 ° C. This brief exposure, 2 to 3 minutes, helps promote several hormonal and biochemical effects positive for the patient's health:
Treatment of neurological disorders, trauma by an analgesic and healing effect;
Preparation and recovery of sportsmen of high lewel before and after competition;
Care for the well-being: anti-aging, cellulite treatment, treatment of depression, fatigue, migraines through the production of endorphins and stimulating of lymphatic system.
Many providers can offer their patients or clients a revolutionary extreme cold treatment: hospitals, clinics, medical and sports centers and centers of physical medicine, wellness centers and spas, as well as physical therapists and other health practitioners.
Technical characteristics of our Cryo cabins
The cabins KRION don't require big specific infrastructure, 14m2, according to local restrictions, is enough.
This advanced equipment has the following advantages:
The KRION cabins are suitable for anyone from 145 cm to 215cm. They equiped by lift and adjustble for the patient's height;
The drying time between two sessions of 15 person is only 30 minutes what gives possibility to practice having great capacity of reception of patients a day.
Installation, training and maintenance are performed by us;
Highly secure equipment: manipulation of liquid nitrogen is a technique mastered and 100% safe for a staff and patients. An integrated cabin computer continuously monitors the internal temperature and nitrogen lewel. In comparaison with other models, the patient can stop himself the session all the moment of processus opening the door from inside the cabin;
Our cabins are certified and guaranteed for 2 years.
Professional of healthcare, sport or wellness, you want to specialize in cryotherapy in Belgium, Luxembourg or the Netherlands?
Contact CryoZen for more information on our devices Whole Body Cryotherapy or Delivery Quote and installation fees.