CryoZen Overview
Cryotherapy is well studied and practices in the medical and health centres and in sportive medecine. Many fields of application are possible. You can also follow this medicalized technique therapy of extreme cold in our specialized centre in Brussels.
Our values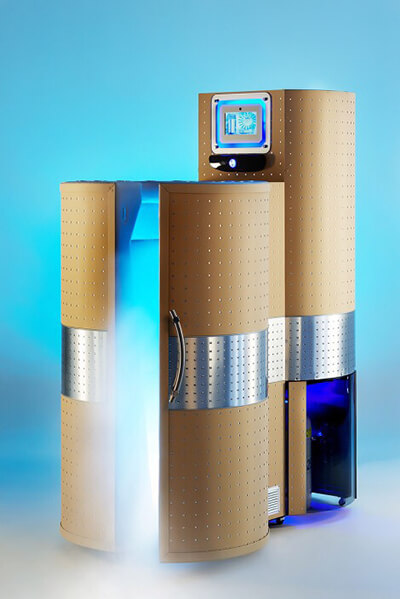 Reception of patient is based on the synergy betwee theirs needs and this of professional :
Personalized reception: Our center propose different drinks ans relaxing athmosphere to the patients before and after cryotherapy session.
High professionnal staff: the presence of other medical staff in the building offres different services;
High-performance equipment: the Cryo Cabins are patented and have the most efficient technologies and innovations in the sector of Cryotherapy. Manipulation of the nitrogen is fully controlled. Reliable and secure, our cabins are comfortable for patients;
Availability of personnel: health checking and processing presenc are dispensed by a qualified nurse, specialized in extreme cold therapy;
Personnaly adapted prices: the subscription system is set up adapted for this needs of patients who need certain numbers of session for traitement, preventive or recovery.
Cryotherapy, well known for its scientifically proven results
Our cabins KRION were designed in 1991 in Russia and gives full satisfaction for professionals. Their designers have been ontributing to the clinical development of the concept, always performe the most efficient in the treatment of patients. The KRION cabins are now installed in many fitness and spa centers, in the clinics and rehabilitation centres, used by the centres of preparation of high level sportsmens in Russia, but also in Japan, Europe, the United States and Canada. Today CryoZen introduced this high technology exclusively on the territory of Benelux countries.
Would you like to discover the Cryotherapy ?
Contact us for terms related to one or more cryotherapy sessions in Brussels.